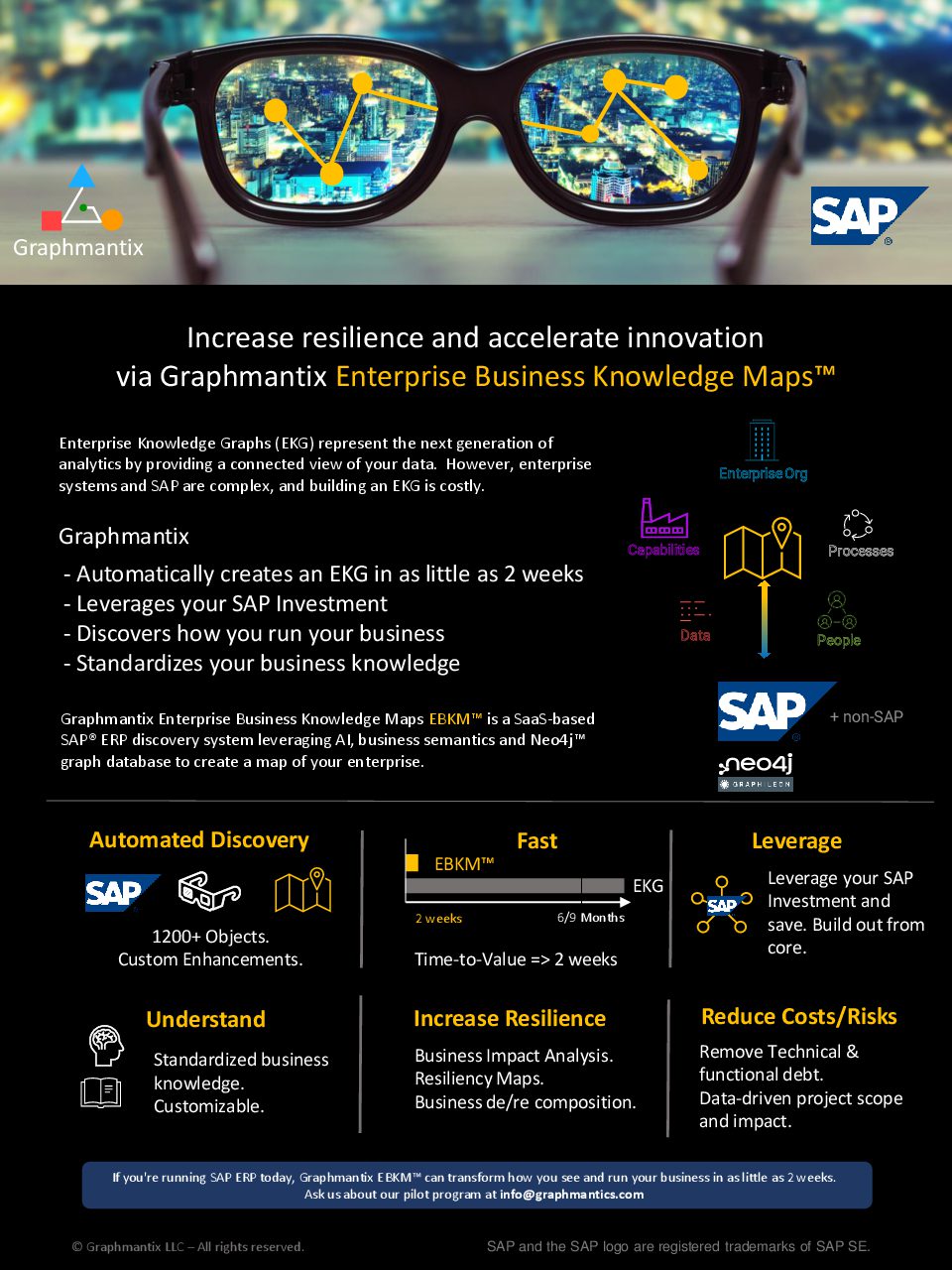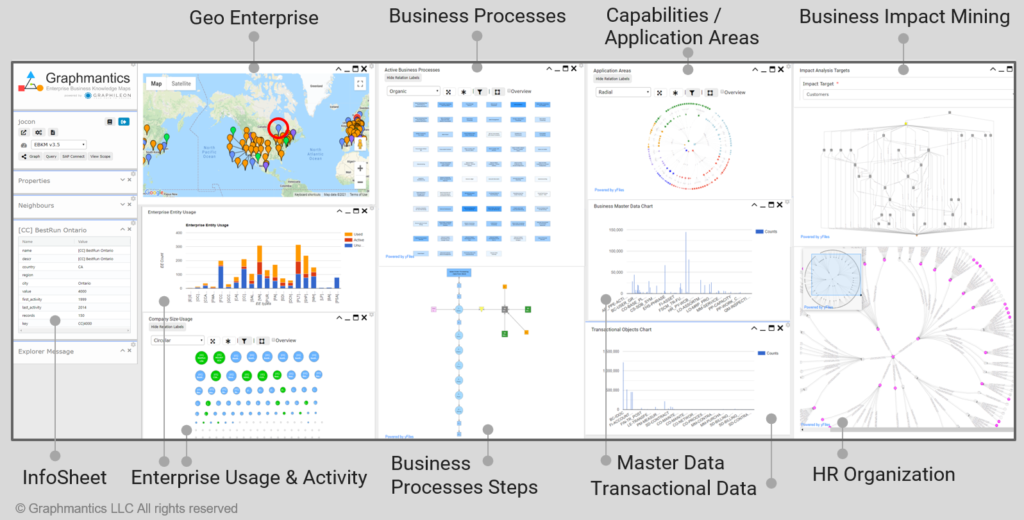 Enterprise Knowledge Graphs (EKG) represent the next generation of analytics by providing a connected view of your data.  However, enterprise systems and SAP are complex, and building an EKG is very costly.
If you are running SAP and have the need to create an EKG, you will most likely have to rationalize and extract SAP (and other) data from scratch.  Graphmantix automatically generates an EKG from your SAP system in as little as two weeks.
Additionally, Graphmantics can create bespoke EKGs leveraging its extensive experience in building graph models of complex business systems and solutions.
Automated Discovery
Graphmantix AI based discovery engine discovers your SAP® ERP discovery system to create a map of your enterprise with a library of 1200 business objects and the ability to understand and include customer configuration and enhancements.
Fast  18x
Because it is automated, Graphmantix can build your EKG in as little as two weeks.  A Typical EKG effort would take 6-9 months.
Leverage
Leverage your SAP Investment and save. Build out from core.
Understand
Standardized business knowledge.  Customizable.