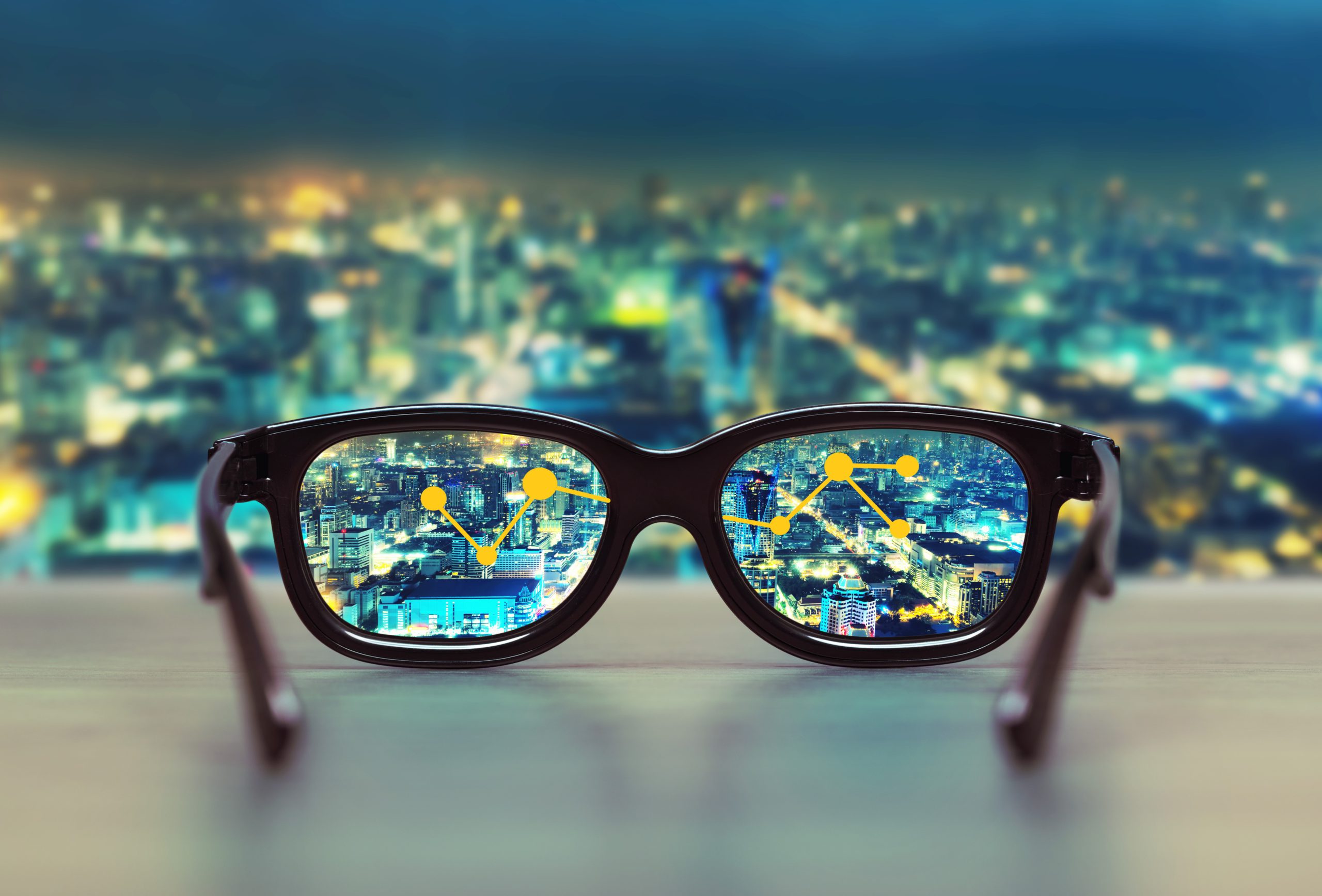 Graphmantix
Enterprise 360°
Increasing Enterprise Resilience

Business MAP
How do you ...
Increase Enterprise Resilience?
Bridge Information gaps?
Retain, educate and engage your employees?
... with a data-driven
Connect Organizational Silos?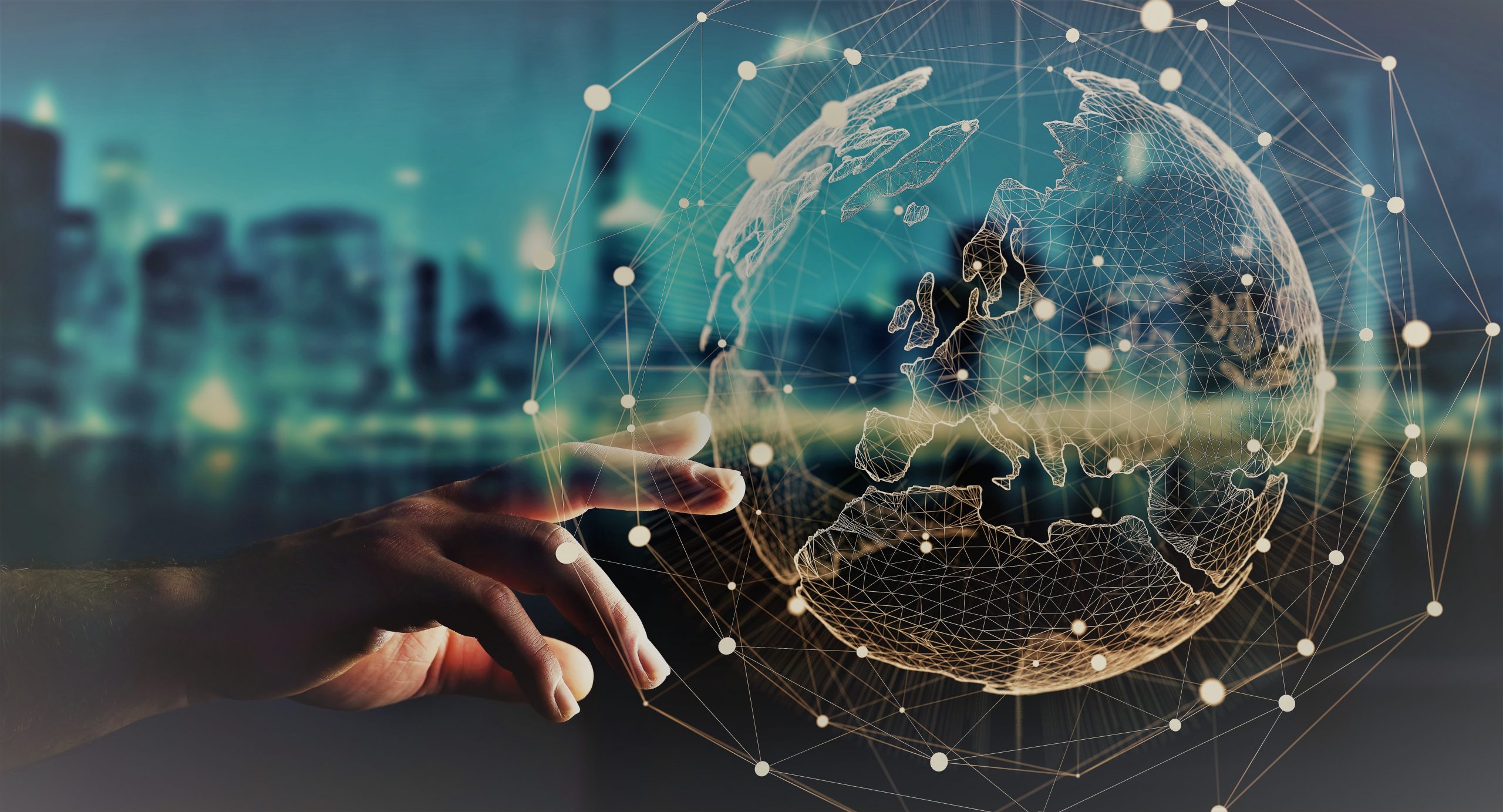 ... at your Fingertips
Enterprise-360
Graphmantix
Enterprise Business Knowledge Map™
from your SAP™ ERP System
DISCOVERS and CONNECTS
key business components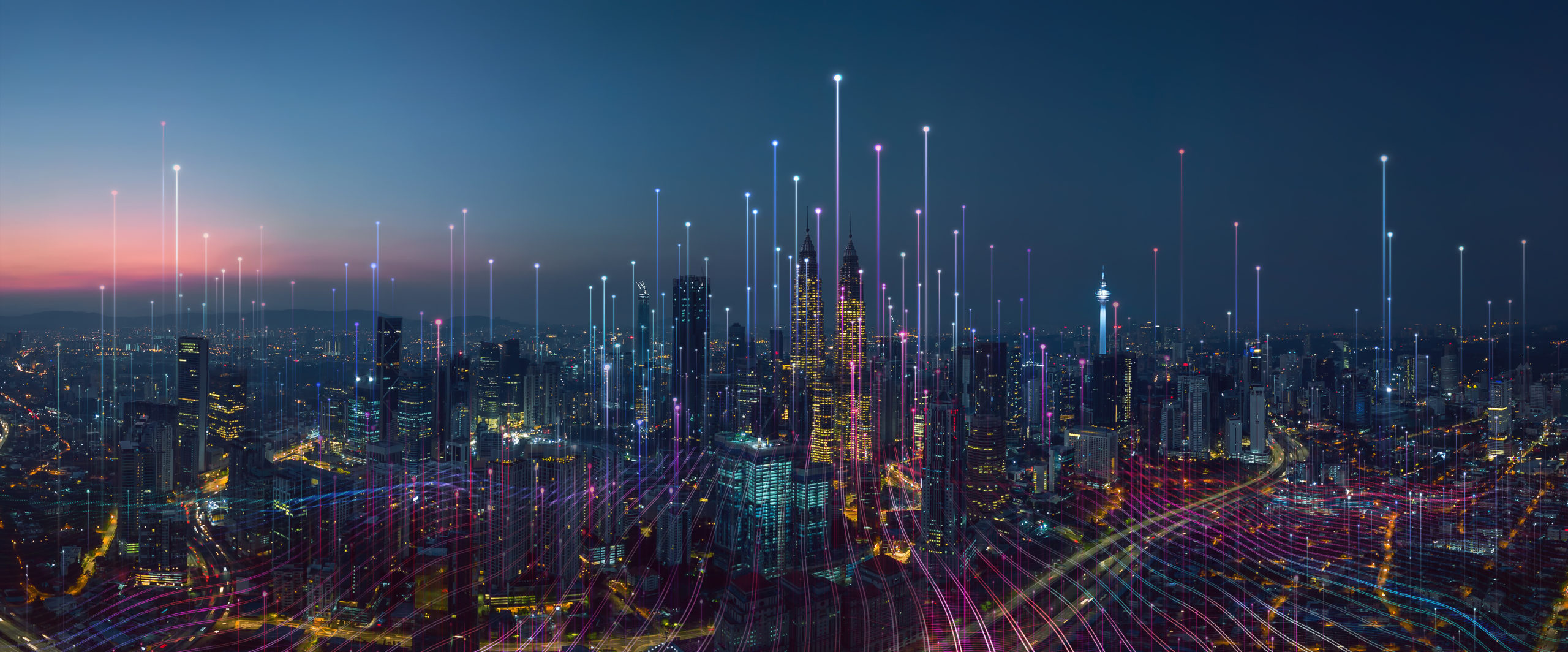 Graphmantix Solutions
People
Technical & Functional Debt Removal
Strategy
Operations
Enterprise Knowledge Graphs
Independent SAP Assessments
Digital Transformation
M&A and Divestitures
HR Org Restructuring
Resiliency Maps
Data Strategy
Business Impact Mining™
Retention
HiPo Detection
Graphmantix is a consulting and data product company specializing in Enterprise-360° data models.
Combining 30 years of Enterprise functional and technical ERP SAP experience, AI/data science, business semantics and graph databases, we help customers increase business resilience.
In order to increase resilience, we have developed data-driven solutions across three dimensions: Strategy, Operations and People.
The core of these services rely on IP that automatically creates a business map of your Enterprise based on your configuration and usage of your SAP™ ERP system. We call it an Enterprise Business Knowledge Map, or EBKM™.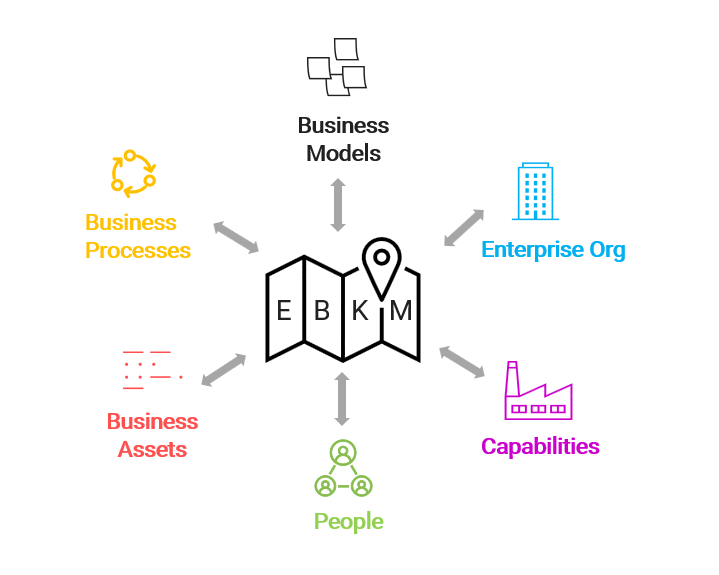 Many business problems in the Enterprise are not due to lack of data.  Application complexity, change, organizational and data silos further exacerbate the reality that  data is not fundamentally nor transparently connected.
Knowledge of how the business is run is also fragmented, relying on reports with fixed/limited dimensions and key people.
A business map  creates a digital operating model of the enterprise in order to understand how the business operates based on 2 elements – key business components and their relationships.   These key business components are:
The Enterprise  and HR Structure
Its Capabilities and Functions
Its Business Processes
Its Business Objects/Data  (Products, Services, Customers, Suppliers, Orders, Equipment, Assets)
Its People
Ultimately, these components comprise the elements for understanding business models.
From 'Business Map' to Enterprise Business Knowledge Map™
Graphmantix EBKM™ is a SaaS based SAP® ERP Enterprise discovery system leveraging AI, business semantics and graph databases that creates a map of your enterprise based on your configuration.
By discovering, standardizing and connecting key business components, EBKM™ :
Rationalizes and untangles the complexity behind SAP ERP systems
Bridges information gaps
Connects Functional/Organizational silos
Exposes explicitly and transparently how an enterprise operates
Provides Global Search
EBKM™ extends the concept of (Enterprise) knowledge graphs by adding:
Navigation 'anywhere to anywhere' via its connected data fabric

Geographical dimensions
Real-time Integration into SAP ERP backend systems
Real-Time Business Impact Mining™
These capabilities create the backbone for an intelligent Enterprise, and are used by the Services/Solutions Graphmantix also provides.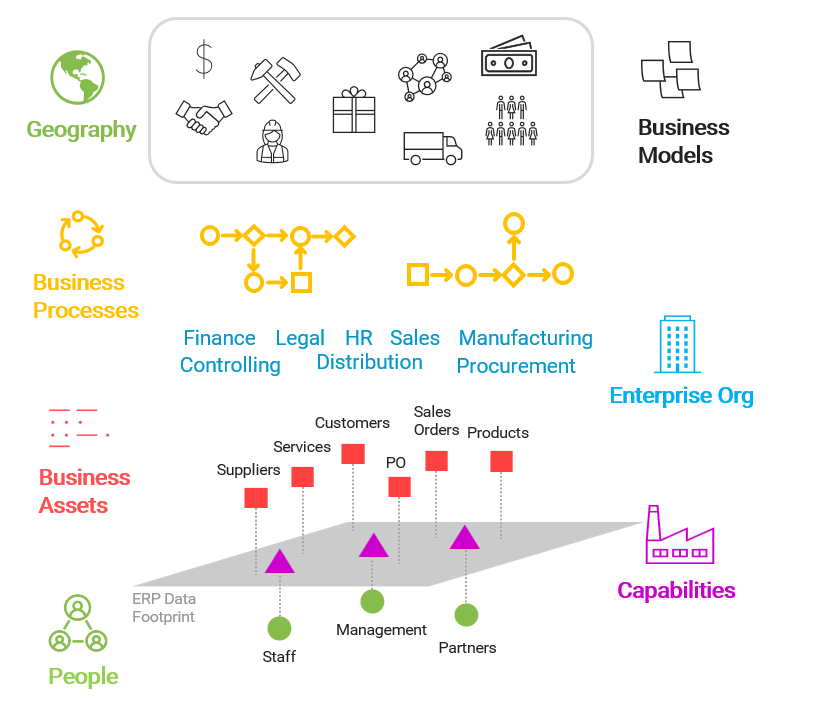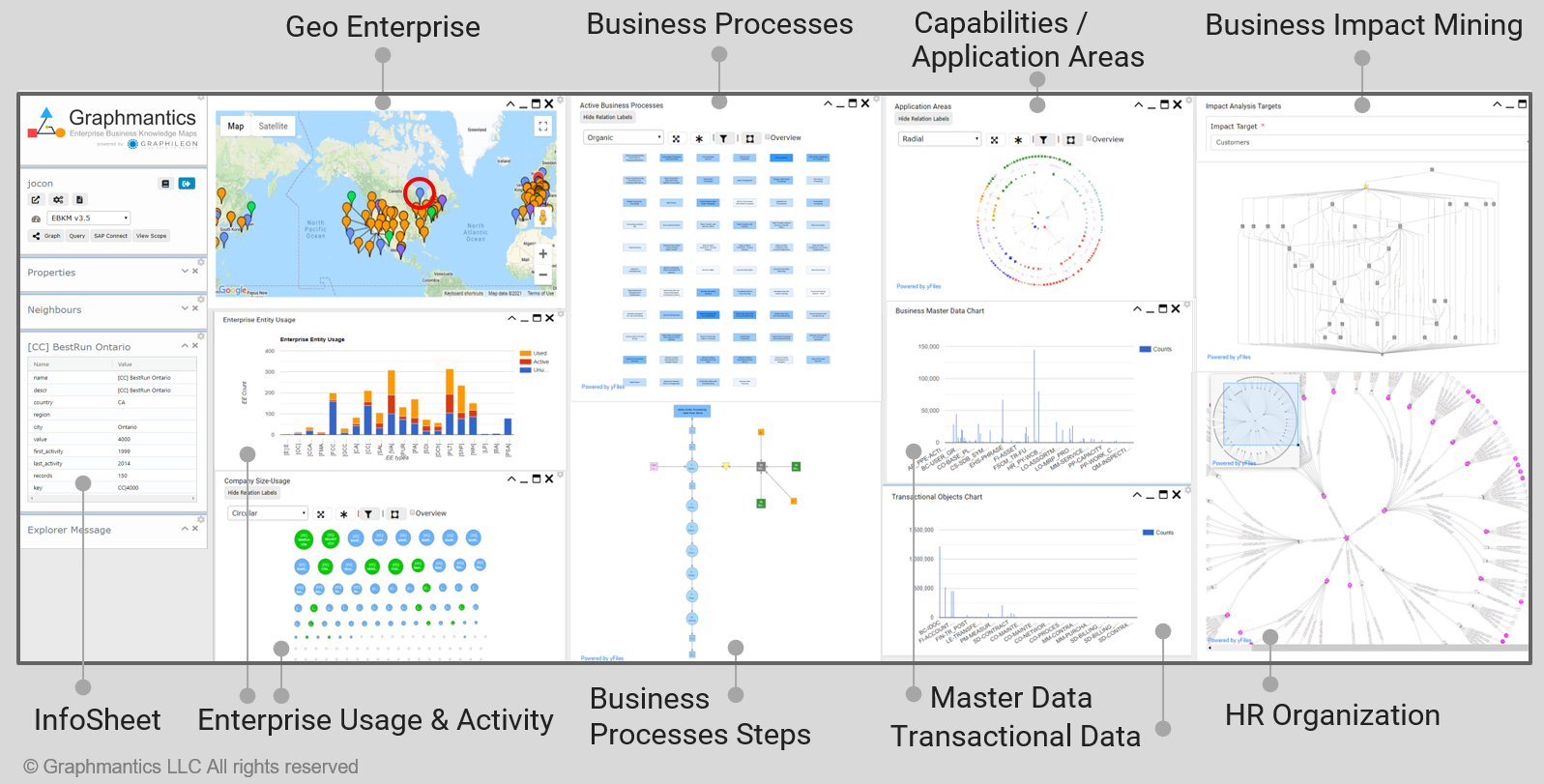 What can Graphmantix do for you?
Knowledge and Experience
Graphmantix is comprised of a team of SAP ERP experts with 20-32 years of experience across functional and technical areas.  We are all engineers and programming analysts who worked for SAP, SAP customers and vendors creating solutions since 1990.
Faster Results
Our solutions/services are data-driven and have been automated to accelerate time-to value.  Graphmantix staff are software developers and programmer analysts whose primary goal is to solve customer problems, and secondarily to automate these solutions.
Innovation and Creativity
We are creatives with business acumen, always leveraging technology innovations such as AI (ML and NLP),  graph databases, business semantics to create innovative solutions for our customers.
Data-driven, Unbiased, Independent
Unlike many system Integrators and service providers with agendas to constantly win more business, Graphmantix provides an independent point of view based on the data it finds, and provides recommendations based on decades of experience and research.