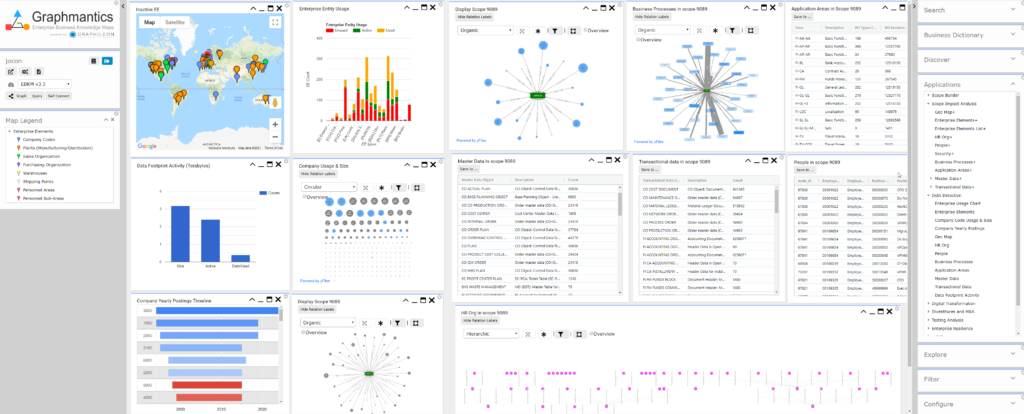 Covering move-to-cloud, System Consolidation, SAP ECC to Business Suite on HANA or to S/4 HANA, Graphmantix creates an 'as-is' baseline operational model of how your SAP system supports your business based on its data footprint.   By triangulating the baseline model, desired new functionality and the changes SAP has made in the target systems, Graphmantix creates a blueprint for your digital transformation.
Digital Transformation efforts can be accelerated and de-risked by having a clear and detailed understanding of how the business is currently running.
This is typically accomplished through consulting interviews, consuming valuable company resources. The complexity of the systems, business change over time and organizational silos make this a non-trivial and expensive exercise.
By automatically discovering your business processes, people, active enterprise structure, functional areas and business data, Graphmantics allowing you to create a data-driven roadmap for your SAP centric transformation, including detailed testing plans.
Determines active Business usage. Untangles business and technical debt.
Reduce License & Infrastructure costs by transforming only active business data.
Reduce risk via phase-based transformation by business unit, geography with deep dependency analysis.
Reduce Cost by reducing analysis efforts,  defining detailed data-driven scope for upfront for fixed bid contracts and test plan of relevant business processes