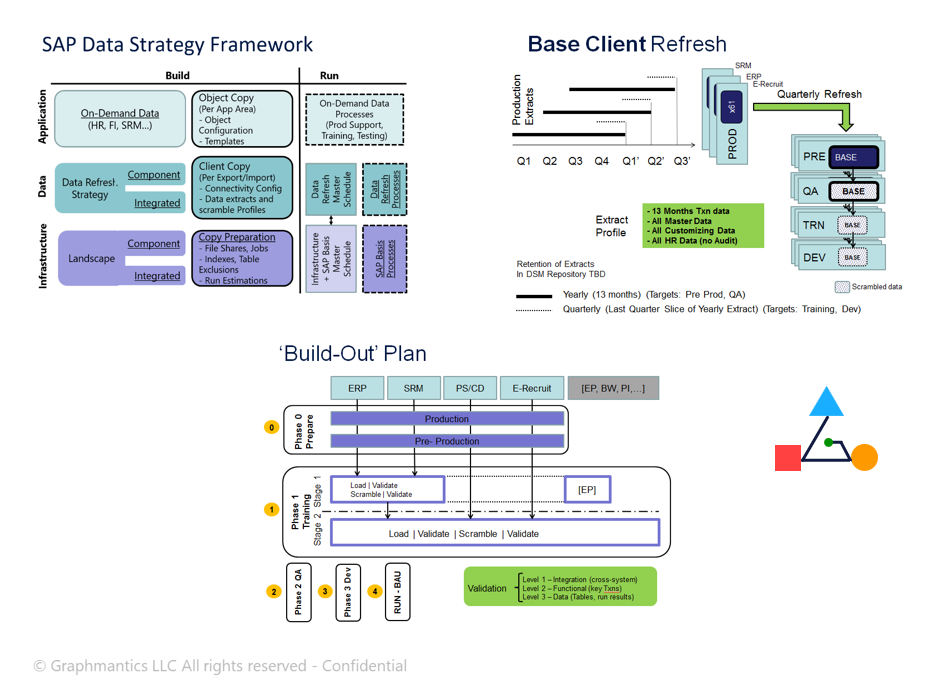 Over time, companies running SAP incur significant operational costs and constrain agility by not optimizing their data usage across their landscapes.
Different business areas have data requirements for projects, testing and triaging production problems and the data they have available is frequently stale.
The SAP infrastructure team has the challenge of optimizing the landscape footprint as well as providing the business and developers 'good data' when and where they need it.
Graphmantix provides a Data Strategy service based on your data footprint and business requirements to reduce operational costs via data-centric usage landscape optimization and increase business agility via on-demand data copy/integration.
An approach to provide usable data to business in a reliable and consistent fashion
How to reduce the landscape footprint, reduce/remove full refreshes and optimize client usage
How to ensure data consistency across an integrated SAP landscape